Fun things to do in Hendersonville NC - Cemeteries
- - - - - - - - - - - - - - - - - - - - - - - - - - - - - - -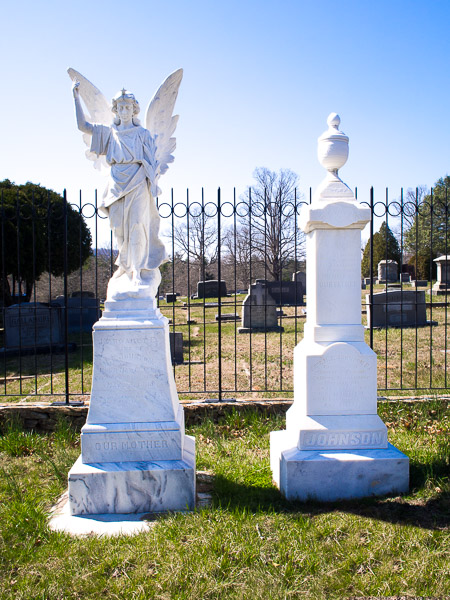 Oakdale Cemetery
The Oakdale Cemetery was established in 1885 and has approximately 5,400 burials. It is a historic city cemetery located in Hendersonville, NC.
The cemetery includes the original 1885 white section and 1885 African American section, along with a number of additions made in the 1950s. It also includes a section for Agudas Israel Synagogue - Hendersonville's sole Jewish congregation.
Included in the cemetery is a frame octagonal pavilion dating from the turn of the 20th century, a 20th-century rectangular brick mausoleum with a flat roof and terra cotta coping; a large Neoclassical concrete mausoleum, built in 1951. You can also find the Italian marble angel statue which was the inspiration for Thomas Wolfe's first novel Look Homeward, Angel.