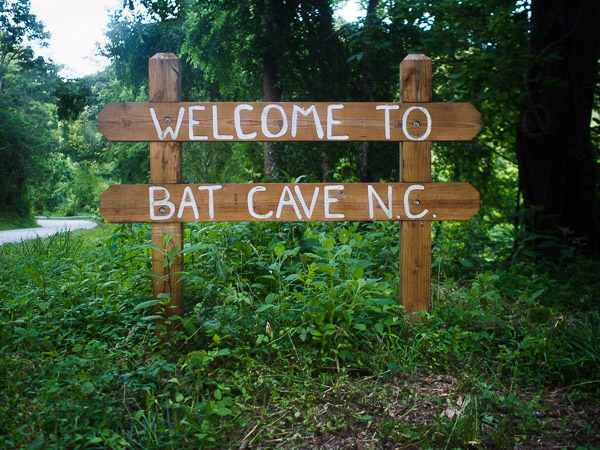 Bat Cave
Bat Cave is an unincorporated community in Henderson County. The community is located along Lake Lure Highway (US 64/US 74A/NC 9) and is 14.6 miles northeast of Hendersonville, along the banks of the Broad River.
Heading East from Brevard on Hwy. 64, you will drive through Bat Cave on your way to Chimney Rock and Lake Lure. The Bat Cave community was named after the nearby cave on Bluerock Mountain that is inhabited by several species of bats. Bluerock Mountain is also known as Bat Cave Mountain.
Bat Cave is located along the Broad River. Bat Cave NC is widely recognized because it is the largest known granite fissure cave in North America. The main chamber is a dark cathedral more than 300 feet long and approximately 85 feet high. Unfortunately, to protect the bats, the cave is currently closed to visitors.
Bat Cave has frequently been noted on lists of unusual place names.