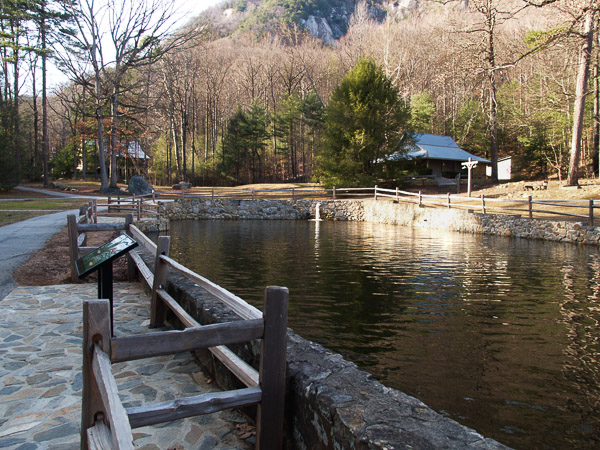 Jones Gap State Park
303 Jones Gap Road
Marietta, SC 29661
(864) 836-3647
Jones Gap State Park is located in a deep mountain cove and is 24 miles and 31 minutes from Hendersonville. There are plenty of trails for hiking and the park covers 11,000 acres of pristine mountain woodlands. One portion of the park contains the Eastern Continental Divide. Therefore rain falling on one side of the divide will eventually flow into the Atlantic Ocean and rain falling on the other side will flow into the Gulf of Mexico.
The hiking trails range from easy to strenuous and link to Caesar's Head State Park.
The Cleveland Fish Hatchery is located in the park and is home to brook trout, rainbow and brown trout. The hatchery is an exhibit so there is no fishing. The trout pond can hold between 60-80 fish and plaques posted around the pond with information on each type of fish.
There are several waterfalls in Jones Gap: Falls Creek Falls, Jones Gap Falls, Rainbow Falls, Dargans Cascades and Silver Steps Falls.