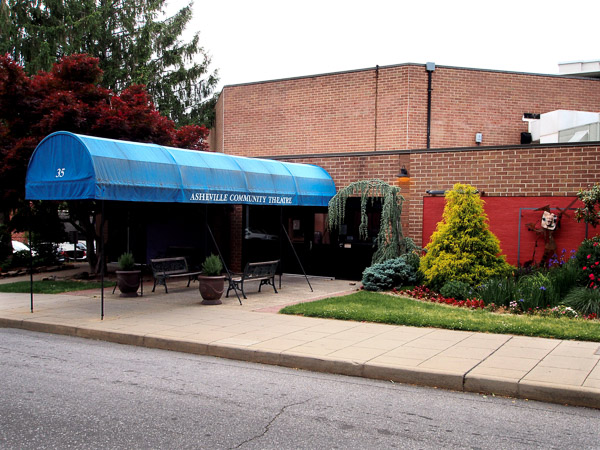 35 East Walnut Street
Asheville, NC 28801
(828) 254-1320
Asheville Community Theatre is locally known as ACT and is located at 35 East Walton Street. ACT is the oldest continuously operating theatre in Asheville and one of the oldest community theatres in the nation.
In July of each year the Asheville Community Theatre presents a week of fund raising called Dramarama. One Dramarama event is Costume Drama - a fashion show where models show apparels made from unusual materials such as paper, flowers, and plastic. The costumes are modeled on stage and the audiences vote by ballot to select the best in each category and the best in show. The show was a sell-out in 2013.